About Us
Over 18 years association with hundreds of Australian and international dentists - together with many more years working in the world of corporate consulting and training places us in a very strong position to understand the challenges of the ever evolving dental profession.
Our corporate culture has always been about identifying the best ways of ensuring new patients find their way to the services we and our clients offer.
Your decision to use our services is RISK FREE as we GUARANTEE results and DON'T CHARGE until we can demonstrate an agreed performance.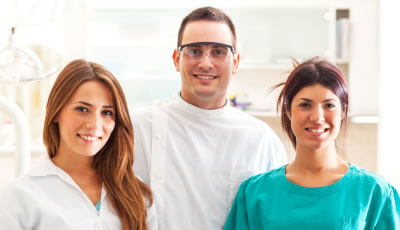 Australian Dentists is a specialised business focused on achieving what some would say is the impossible ... the delivery of new patients to your dental Practice at a time when the industry is faced with shrinking patronage and increased competition.
The achievement of our stated claim is only possible thanks to over 15 years of focused research and investment in the on line world. Through our parent company, Noble May Dental we are one of the world's largest domain name investors, have vast corporate skills in sales training and marketing , have demonstrated success as one of  Australia's premier home services companies with an absolute focus of customer prospecting. We are a business forever aware of the importance of new clients  and we have redefined the way we interact with the internet and search engines in order to remove the uncertainty of this new medium. Our approach is UNIQUE and separates us from other services including traditional SEO, Google Ads and Pay per Click advertising.
Through the methodical building of multiple search channels we are able to capture significant volumes of qualified searchers looking for specific dental services  in a targeted catchment area  and we seamlessly direct them to our client websites.
When dealing with our organisation you will never feel overwhelmed with technical jargon or pressured to remain attached if you feel we have not achieved our stated goals. We come from the old school where it was considered normal to do a job well and seek payment when the job was done.
Throughout our business life we have dealt successfully with many of the world's largest companies* and we bring to the table the same values we have always considered appropriate in business – strong work ethic, professionalism, value for money, integrity and results before compensation.
We look forward to the opportunity of working with you to build a long term and rewarding relationship for both our organisations.
ONLY ONE PRACTICE PER AREA - EXCLUSIVE, AREA PROTECTED PROGRAM
Make your Practice the dominant market leader for ALL online dental searches in your Area
contact@ausdent.net